Active Global Citizenship
Below are some Frequently Asked Questions (FAQ) on Active Global Citizenship.
Global CItizenship
What does Global Citizenship mean?
There are several definitions of Global Citizenship, all expressing the following broad sentiment –
 "It is a way of living that recognises our world is an increasingly complex web of connections and interdependencies. One in which our choices and actions may have repercussions for people and communities locally, nationally and internationally."
Read more about Global Citizenship on IDEAS 
What is the Scottish Governments approach to Global Citizenship?
In December 2016, the Scottish Government published Global Citizenship: Scotland's International Development Strategy which sets out its contribution to the international community. A key part of that Strategy is the Scottish Government's commitment to "the Beyond Aid agenda".
In its Strategy, the Scottish Government highlights that the Beyond Aid agenda takes a holistic approach to sustainable development, requiring all – government, local government, public bodies, the private sector, communities and individuals – to adapt their behaviour in support of the UN Sustainable Development Goals. The Scottish Government considers what it can do, within Government, and separately what it can support and encourage others to do, out with Government.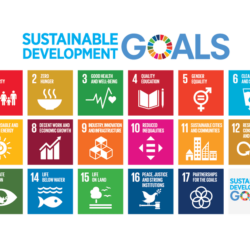 Active Global Citizenship in the NHS
We discussed Active Global Citizenship at a workshop at our annual conference, see the minutes here.