NHS Scotland Global Citizenship Conference 2023
The 2023 conference was held virtually on the theme of 'Building Equitable Partnerships – doing things differently'. In recent times, important conversations have been taking place around the imbalance of power within High-Income Country to Low-and Middle-Income Country global health partnerships. At our conference we explored some of these issues and considered measures to ensure that we work fairly, equitably and maximise on the two-way learning and benefits of global partnerships.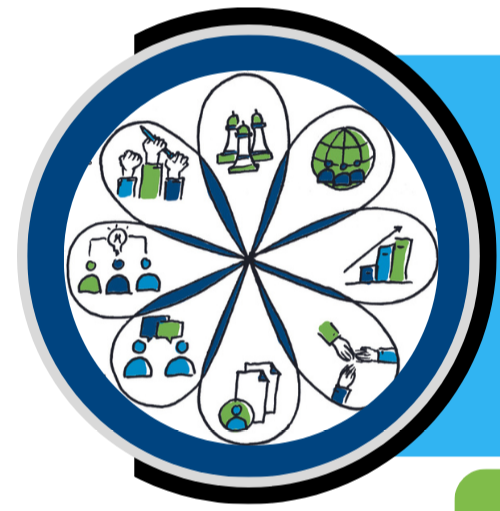 This event was co-hosted by the Scottish Government Global Health Co-ordination Unit, and the SHSC NHS National Services Scotland. The two sessions, on Big Conversations in Health Partnership Working and Doing Things Differently in Practice, were recorded and can be viewed below. For more information on the conference, please see the conference link.
Time
Speaker
Title
9:30 – 11:00
Link to Big Conversations in Health Partnership Working session
Big Conversations in Health Partnership Working session
9.30 – 9.35
Prof John Brown CBE, Chair NHS Scotland Global Citizenship Advisory Board, Chair NHS Greater Glasgow and Clyde
Welcome
9:35 – 9:40
Ms Christina McKelvie, Minister for Culture, Europe and International Development
International Development Health Programme 2023-2024+
9:40 – 10:20
Dr Renzo Guinto MD DrPH, Associate Professor of the Practice of Global Public Health and Inaugural Director of the Planetary and Global Health Program of the St. Luke's Medical Centre College of Medicine in the Philippines
KEYNOTE SESSION 1
Towards Equitable Health Partnerships: Decolonizing Global Health in the Age of COVID-19
10:20 – 11:00
Dr Hazel Mumphansha, Head of the MMed Anaesthesia Programme at University of Zambia
KEYNOTE SESSION 2
Global Health partnerships – the Zambian perspective
12:10 – 13:20
Link to Doing Things Differently in Practice session
Doing Things Differently in Practice Session
12:10 – 12:30
Chinenye Anameje, Health & Wellbeing Officer and Volunteer Coordinator, Pachedu Charity
Break Down Barriers: Culturally Diverse Appropriate Approach
12:30 – 13:10
Dr Malangizo Mbewe, Deputy Director for Quality Management of Ministry of Health Malawi; Dr Ivy Chilingulo, Quality Improvement Officer pf Quality Management Directorate Malawi; Dr Bongani Chikwapulo, Head of Norms & Standards of Quality Management Malawi; Dr Kalonde Kasengele, Registrar in Public Health with NHS Lanarkshire; Dr Rosemary Mwanza Banda, Director for Quality Assurance of Ministry of Health Zambia; Clevinah Mizanda, Quality Improvement Officer of Ministry of Health Zambia and Dr Goran Zangana (Facilitator), NHS Lothian
A Panel Discussion reflecting on the Quality Improvement for Health Partnership programme
13:10 – 13:15
Katie Hayes (NHS Fife), Chair of the NHS Scotland Global Citizenship Lead Champions Network
How to get involved in your local NHS Scotland global citizenship community
13:15 – 13:20
Prof Sir Gregor Smith, Chief Medical Officer
Closing remarks