To support Scottish Government's international vision and the benefits of global citizenship in NHS Scotland, under the CMO's auspice, a Scottish Global Health Collaborative (SGHC) was formed. The SGHC is an inclusive multi-disciplinary and cross-sectoral network created to promote greater coherence, co-ordination, collaboration and communication for Scotland's global health activities.
Commissioned by the Scottish Global Health Collaborative in 2017, the Royal College of Surgeons and Physicians of Glasgow (RCPSG) launched their Report  "Global Citizenship in the Scottish Health Service". This Report contained eight recommendations, describing how Scottish engagement in global health can be enhanced in a way that maximises the reciprocal benefits of global health work and recognises the realities of "home" service pressures.
Health and Social Care Management Board (HSCMB) and NHS Chairs and Chief Executives are actively supporting the introduction of a more structured approach to the management of global citizenship activities across NHS Scotland.
As part of this, the Scottish Global Health Co-ordination Unit (SGHCU) has been established with a facilitation and co-ordination role for health partnership work in NHS Scotland.
We also aim to facilitate cross sectoral collaboration, including the education sector, academia, the environmental sector and the many diverse sectors which have implications for health, as collaboration will be essential to achieve the Sustainable Development Goals.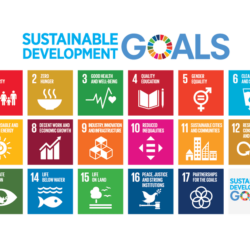 The Co-ordination Unit helps to share best practice, identify opportunities and gathers intelligence and information in relation to global health work in Scotland.