Global Citizenship Award
The annual Scottish Health Awards Global Citizenship category recognises the dedication and commitment of an individual, group or team who are passionate and committed to contributing to global health and social care work in low and middle income countries.
This award is for any individual or group or team who volunteer in global health and includes all staff working in health and social care including nurses, doctors and dentists, allied health professions, social workers, social care workers, healthcare scientists and estates and maintenance and other support staff.
To find out more about the Scottish Health Awards Global Citizenship category visit www.scottishhealthawards.com.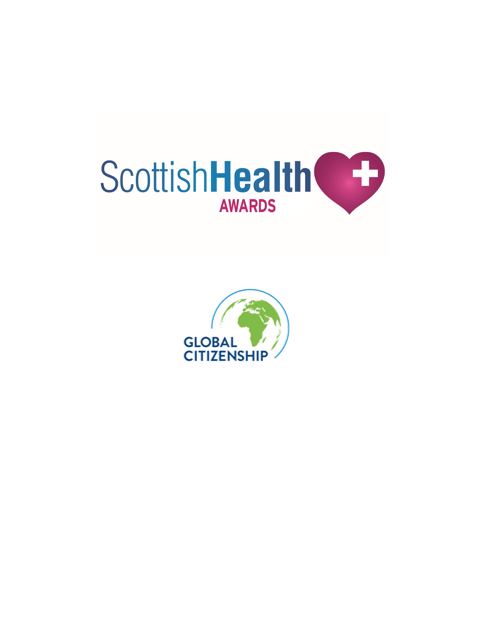 Global Citizenship Award 2020
2020 Finalists:
Mhairi Collie, Consultant Colorectal Surgeon, Western General Hospital, NHS Lothian, for her work on fistula repair surgery in Uganda through the charity Uganda Childbirth Injury Fund (WINNER)
Jane McGasgill, Consultant Breast Surgeon in NHS Tayside, for her work as part of a team of NHS volunteers and other professionals and volunteers in Palestine through the charity Medical Aid for Palestinians (MAP)
Dr Sonali Tarafdar, Consultant Ophthalmologist, Ninewells Hospital, NHS Tayside, for her work on eye care and fighting blindness in rural Ethiopia through the charity Fiona's Eye Fund
Click here to listen to the winner and finalists discussing their global health work.