Global Citizenship Champions
The NHS Board Global Citizenship Champions are a network of staff from across all the NHS Boards (including our retired colleagues) who have experience of global health work and have signed up to be local Ambassadors.
The aim of the network is to share ideas, experiences, difficulties and practical solutions.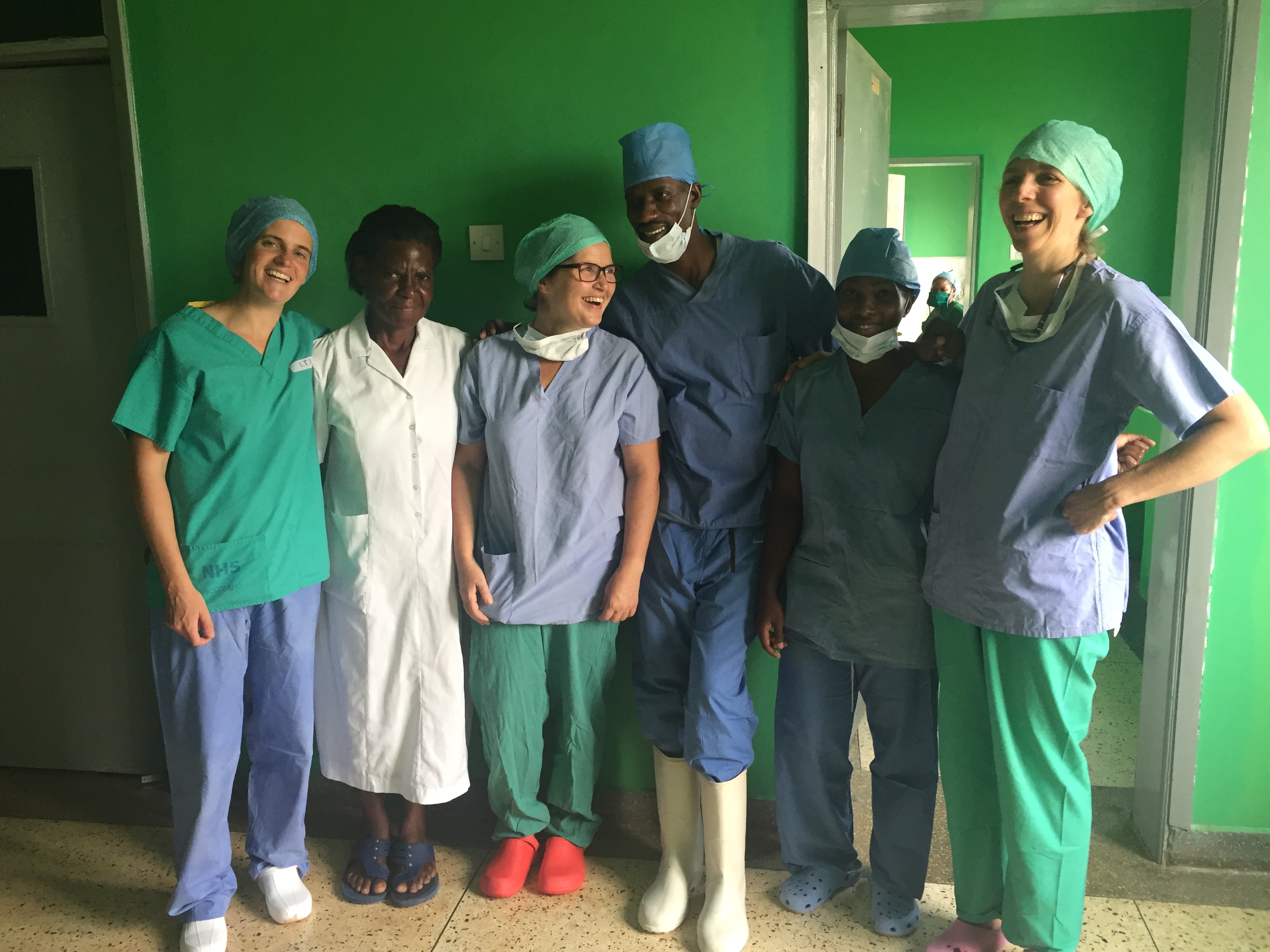 The Role
The role of a Global Citizenship Champion is to support the sharing of best practice, learning and information in local Boards. Global Citizenship Champions will do this in a number of ways such as:
Contributing to and supporting local networking and engagement including sharing events and resources that other colleagues can use.
Sharing knowledge and experience with colleagues who are involved in similar or related work.
Sign-posting colleagues to resources and information available including on the Scottish Global Health Co-ordination Unit website.
Sharing ideas and suggestions on the development of the NHS Scotland Programme either directly through the Scottish Global Health Co-ordination Unit or through their local Global Citizenship Lead Champion.
There is no specified time commitment for the Global Citizenship Champion role, it is only what you can manage.
---
Lead Champion Role
Most Health Boards have a Global Citizenship Lead Champion who represents their Health Board at quarterly NHS Scotland Global Citizenship Lead Champions Network meetings. There are also lead champions for specific staff groups (retired NHS colleagues, primary care and academia).
The role of the Lead Champion is to:
Enable, encourage and support global citizenship within your Health Board or staff group.
Attend quarterly network meetings (or arrange a deputy in your place) to share learning within the lead network and receive updates from the NHS Global Citizenship Advisory Board
Act as local co-ordinator & local champion for global citizenship.
Act as a point of contact for NHS staff in your Board or staff group who are interested in getting involved in global health work, at home or overseas.
Find ways to raise the profile of and celebrate local successes in global health work.
(for Leads Champions in Health Boards) Support your Health Board to consider and identify how it can contribute to global citizenship.
Help us continuously improve the NHS Scotland Global Citizenship programme.
To find out who your Lead Champion is please contact the Scottish Global Health Co-ordination Unit.
If your Board does not currently have a nominated individual please let us know if you would like to be considered for this role.