NHS Scotland Global Citizenship conference 2021
The 2021 conference was held virtually and focussed on planetary health through global citizenship,  reflecting on climate change and quality improvement partnerships and how together these can lead to action on inequalities. We were delighted to be joined by representatives from overseas partners who spoke on the situation in Myanmar, the impact of climate change on health outcomes in Africa and how quality improvement is supporting health partnership working in Malawi, Zambia and South America.
The breakout groups introduced our newly launched Global Citizenship resources which have been created to support and empower NHS staff to make a positive impact on global health in their working lives, and understand how the choices we make locally can affect those living globally.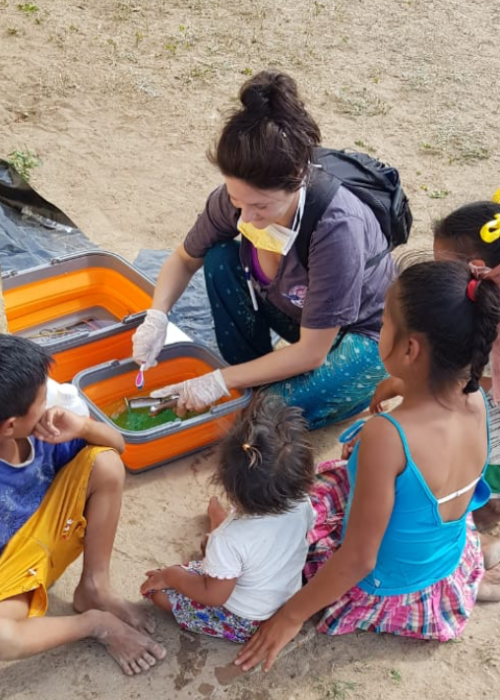 This event was co-hosted by the Scottish Government Global Health Co-ordination Unit, and the SHSC NHS National Services Scotland. The two sessions, on Climate Change and Quality Improvement, were recorded  and can be viewed below.
Time
Speaker
Title
Climate change session
Link to Climate Change session
9.30 – 9.35
Prof John Brown, CBE,
Chairman, NHS Greater Glasgow and Clyde; Chair of NHS Scotland Global Citizenship Programme
Opening
9.35 – 9.45
Mr Humza Yousaf,
Cabinet Secretary for Health and Social Care
Welcome
09.45- 10.00
Dr. Thinn Thinn Hlaing and Dr San San Oo
Restoring Peace & Democracy in Myanmar – what role health can play
10.00-10.40
Prof Felix Dapare Dakora
President of the African Academy of Sciences. Q&A with Prof Francisca Mutapi, University of Edinburgh
KEYNOTE SESSION 1
How the climate crisis is impacting the African continent with regards to health outcomes
Q&A
Quality Improvement session
Link to Quality Improvement session
11.50 – 11.52
Caroline Lamb
Chief Executive NHSScotland and Director General for Health and Social Care
Welcome Back
11.55-12.05
Ms Jenny Gilruth,
Minister for Culture, Europe and International Development
International Development Priorities
12.05-12.35
Dr Emily Broadis (NHS)
Dr Rosemary Mwanza (Zambia)
Dr Malangizo Mbewe (Malawi)
Dr Alpana Mair (Scottish Government)
Partnerships through improvement: Identifying opportunities to address mutual needs
12.35-13.15
Pedro Delgado
VP, Institute for Healthcare Improvement
KEYNOTE SESSION 2
Closing the quality chasm: The global use of improvement methods
Q&A
13.15 -13.25
David Cunningham
CEO, KidsOR
Framework for biomedical equipment donation – Outcome of review of best practice
13.25-13.30
Gregor Smith
Chief Medical Officer
Summing Up